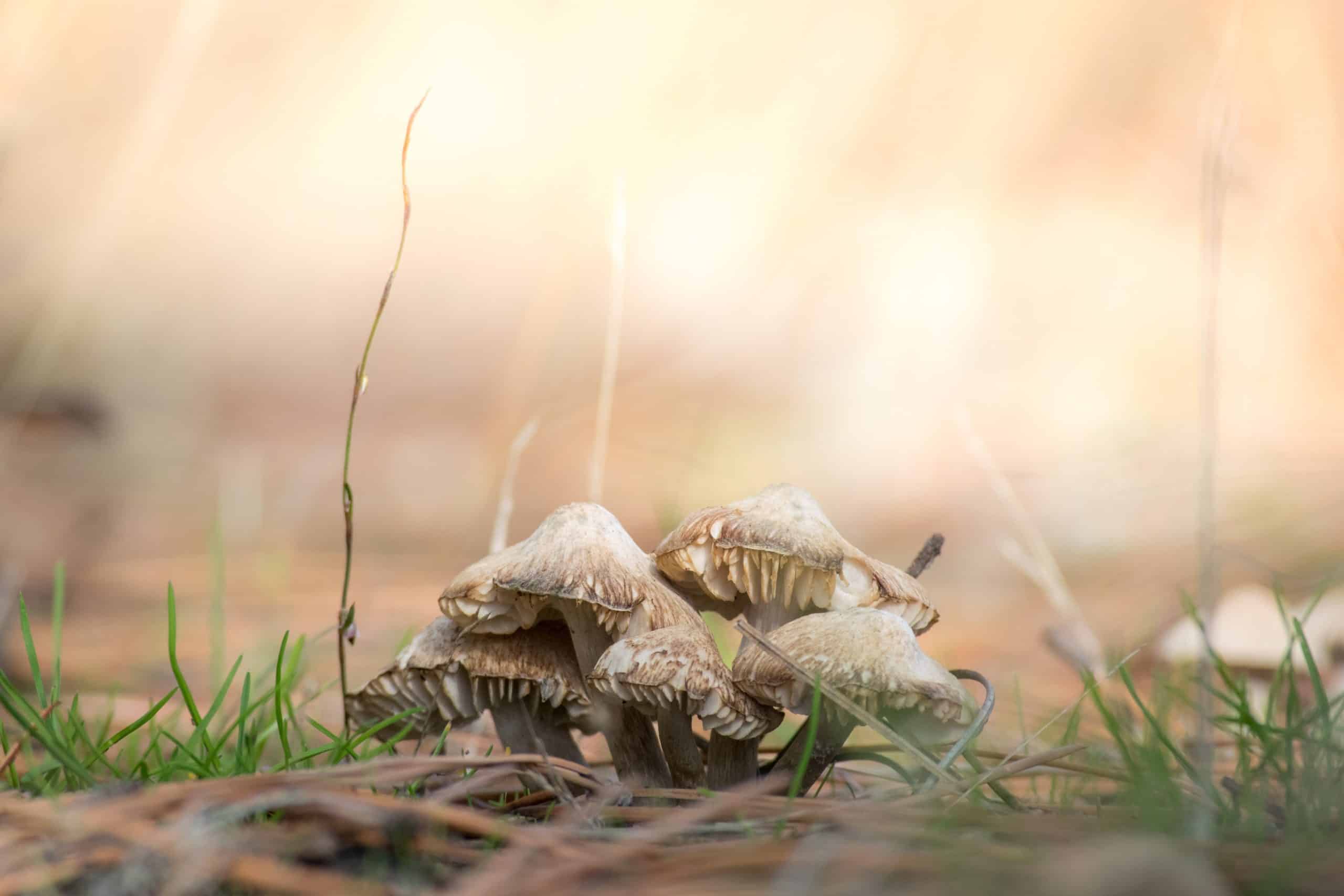 Benefits of Mushroom Powders
Did you know that Mushrooms are a superfood? They have been a popular pizza topping for years, but now mushrooms as a powder (supplements) are all the rage!
So what's the deal with mushroom powders?
Certain strains of mushrooms have been deemed a superfood. It means that they are in the same lineup as kale, wheatgrass and other veggies packed with micronutrients and various health benefits.
So what are some benefits of mushroom powder, and is it worth adding to your morning cup of coffee? Here's what you need to know.
Mushroom Powder = Mushroom Supplements? 
Mushroom powders are not made from the psychedelic variety. But everyone believes that it is magical in its own right. Celebrities like Gwyneth Paltrow believe that they are essential to looking and feeling better.  Mushroom supplements are mushroom powder. The supplements are made from a variety of fungi – each variety of mushrooms has different properties.  Some benefits you can expect from mushroom supplements are increased productivity, boost to your immune system, improved muscle recovery, optimum heart health, anti-oxidants and anti-inflammatory and increased concentration and cognition.
Crystal health and beauty provides the three most renowned mushroom powders. Reishi, Lions Mane and Chaga. To be fair, narrowing the benefits of mushroom powder is a long shot because there are countless varieties to take into account. According to Dr William Li, author of Eat to Beat Disease: The New Science of How Your Body Can Heal itself, there are over 10,000 different known species.
He's right. A quick google search for mushroom supplements will have you scrolling through lists of products with Lion's Mane, Turkey Tail, Reishi, Chaga and Ashwagandha.
Mushroom Supplements come in various forms: capsules, tea, sometimes coffee, but the most common one is as powder. Mushroom supplements are "hot water extracted," meaning they are dried, soaked in hot water or alcohol. They are then sprayed onto a surface to dry into a powder. They can be packaged alone, as we do at crystal health and beauty or mixed with other ingredients.
A single mushroom supplement will contain several mushrooms, all of which have different benefits.
Reishi: This mushroom is not edible in its natural state. It needs to be dried and made into powder form for consumption. It is native to Asia but is also found in parts of Europe. Reishi looks like a shiny, dark crimson plate. Its taste is very earthy and on the bitter side.
Lions Mane: this is a mushroom that is edible in its natural form. It is found readily in Asia, US and Europe. It gets its name from its appearance as it looks like shaggy white fur. In comparison to Reishi, it tastes good. Kind of like crab meat.
Turkey Tail: this mushroom can be eaten in its natural form but is best when dried and powdered. It is very common and is found all over the world. Its appearance is akin to thinly layered oyster shells. In terms of colour, it covers a spectrum of brown shades. It is darker on the inside with light brown edges. It tastes very earthy yet mild and has a chewy, leathery consistency.
Chaga: this particular mushroom is not edible unless it is dry and in powder form. It is native to colder regions like Alaska, Canada, the northern US and Europe. Chaga has an appearance similar to a blackened, rough surface of a piece of wood. It too tastes earthy and bitter like Reishi but it has notes of vanilla.
Cordyceps: This mushroom is native to Nepal, china, japan, Bhutan, Korea, Thailand and Vietnam. It is edible in raw, powdered or extracted form. The cordyceps mushroom tastes like orange fingers. It is also has a mild nutty taste as well.
Does mushroom powder really work?
Lion's Mane, Reishi and Chaga are medicinal mushrooms and are known to contain natural chemicals that may be beneficial for the treatment of cancer. Lab researches show that these cuts of blood supply to tumours. Nonetheless, we advise that you do ask a general practitioner before adding mushroom powders into your life.
Mushrooms vs. Mushroom Powder. Is it the same?
As mentioned above, the mushroom powder is made from dehydrated mushrooms ground to powder. A serving of mushroom powder provides a higher nutritional value as it is far more concentrated than a single mushroom. A single scoop of a blended mushroom powder provides a range of benefits. It houses health-promoting nutrients, a thick resume of anti-oxidants, a good amount of prebiotic fibres, some much-needed amino acids and micronutrients needed by the body.
Simply put, mushrooms in powdered form pack quite a nutritional punch.
Benefits of Mushroom Powders
Chaga mushroom is known by various other names; the Siberians called it the 'Gift from God' and the 'Mushroom of Immortality.' The Japanese call it the 'Diamond of the Forest' while the Chinese have dubbed it 'King of Plants'. The Chaga mushrooms are found on birch trees which have a rich nutritional value.
Daily Consumption of Chaga Mushroom Powder
It cannot be consumed in its natural state. It needs to be dry and powdered. Our Chaga mushroom powder has been tested for pesticides, heavy metals, artificial fertilisers, mould or any harmful foreign matter. Our sources are 100 % natural.
Chaga should be brewed for 12 hours prior to consumption. The best way to gain the benefits and nutritional value of Chaga mushroom is by water extraction. We do not recommend the use of boiling hot water as the temperature may disrupt the melanin complex and the polysaccharides that are its active ingredients.
Brewing instructions are as follows:
Pour 1 litre of purified water into a pot. Bring the water up to roughly 50°C in temperature.
Add 2-3 tablespoons of Chaga powder into the water and cover with a lid.
Take off the heat and set it aside to brew for 10-12 hours.
Strain off and store in a glass jar in a cool dark place.
Chaga tea keeps up to two weeks in the fridge.
Lion's mane has been used in ancient times as way back as 2000 BC in China. Its scientific name is 'hericium erinaceus.' Lion's mane is renowned for its cognitive enhancement properties, helping memory and brain function.
The Lions Mane contains many compounds. Research shows that these substances include palmitic acid, threitol and D-arabinitol. Further, a study of these substances showed that they are responsible for reducing blood sugar and regulating lipid levels in the blood. Studies also show that the Lion's Mane mushroom has a wide range of antioxidants in its makeup as well.
Our Lions Mane mushroom powder has been tested for pesticides, heavy metals, artificial fertilisers, mould or any harmful foreign matter. Our sources are 100 % natural. It is one of our best sellers on account of its unique and diverse properties.
Daily Consumption of Lion's Mane Mushroom Powder
Take 6 to 7 grams of mushroom powder, and mix in hot water.
Blend it well and consume it as tea.
Alternatively, you can add a teaspoon to your regular glass of juice or smoothie each day.
The use of Reishi Mushroom powder dates back to ancient Chinese texts thousands of years ago. It is an ancient medicine and the emperors at that time used it as a tonic. Even today, traditional and contemporary Chinese medicine enthusiasts admire the Reishi mushroom powder vital for energy or channelling your inner "Qi." It is still used and prescribed for several health disorders.
The Reishi Mushroom is a polypore Mushroom. It grows in damp, dark forests. Recent demand in the health industry has promoted its cultivation in china, japan and even the USA.
The Reishi mushroom powder at crystal health and beauty is organic. It contains a minimum of 2% polysaccharides and 0.5% triterpenes.
Only the head of the mushroom is used to make it into a powder. Very little of the stem is utilised.
Daily Consumption for Reishi Mushroom Powder
We recommend taking 1.5 teaspoons twice a day – in the morning and afternoon.
Add this to smoothies or brew some tea.
You can even take this with vitamin C. various studies have shown that taking Reishi Mushroom powder in conduit with vitamin C increases the absorption of polysaccharides in our body.  So sprinkle a little mushroom powder on your orange next time for a nutritional experience.
Risks and Side Effects of Mushroom Powders 
A high-quality mushroom powder (as provided by Crystal Health and Beauty) is safe, granted you consume it in normal amounts. Read the product label provided carefully for dosage directions, and do not exceed the recommended dose.
Likewise, most mushroom powders make the immune system more active, so people who suffer from autoimmune diseases should check with their practitioner before consumption of mushroom powders.
There is rarely an allergic reaction, but if you experience any adverse effects, please discontinue use.
Bottom Line 
There are plenty of ways you can use your mushroom powder. For starters, mushroom powder seasoning is gaining immense popularity as it's a nutritional powerhouse as you can literally add it to any food or drink you consume (read salads and coffee).
References 
https://crystalhealthandbeauty.co.uk/product/reishi-mushroom-powder-organic/
https://crystalhealthandbeauty.co.uk/product/lions-mane-mushroom-powder-organic/
https://crystalhealthandbeauty.co.uk/product/chaga-mushroom-powder-organic/
https://draxe.com/nutrition/mushroom-powder/#Mushrooms_vs_Mushroom_Powder
https://www.inverse.com/mind-body/mushroom-powder-benefits-factcheck
https://parade.com/928122/marysauer/mushroom-supplements/
https://www.chicagotribune.com/consumer-reviews/sns-bestreviews-nutrition-why-is-mushroom-powder-popular-20200216-hkas3a6djra4hm2wsaf4tmv3y4-story.html