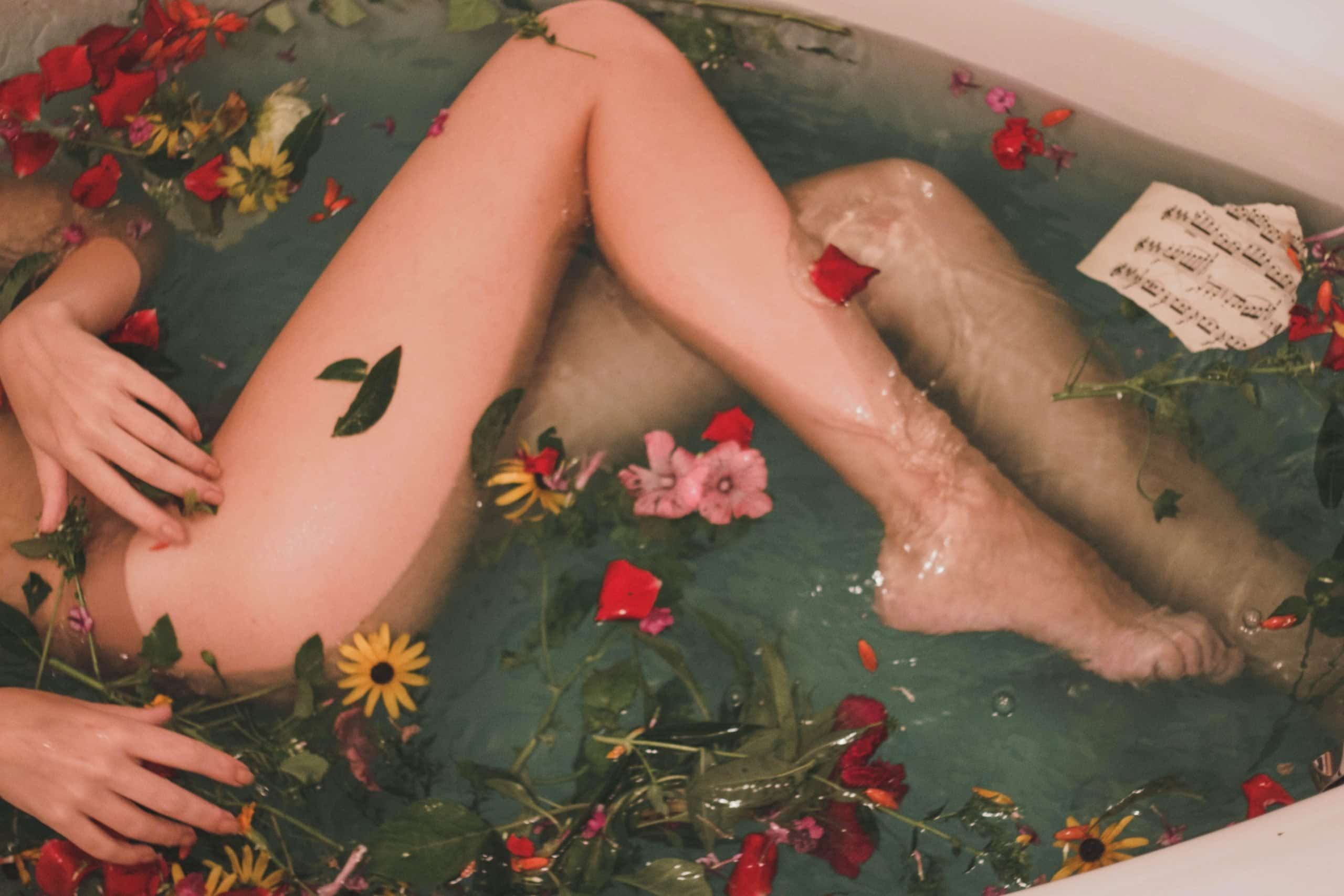 It's no secret that commercial body care products use ingredients that contain harsh chemicals, fragrances, and nasties like parabens, preservatives, and microbeads.
That isn't to say that there aren't alternatives or other options. Organic and all-natural skincare has gained momentum. There are body care products that work with plant-based ingredients, nourishing plant oils, essential oils, and nut oils that moisturize, hydrate, nurture, and safeguard your skin.
Our Colloidal Silver Cream is one such product. It is not a body butter but acts as an emollient, focusing on hydrating and moisturizing skin. It is suitable for all skin types. Colloidal Silver Cream contains potent ingredients that keep skin conditions like eczema, contact dermatitis, and acne at bay and soften and moisturize the skin.
Ingredient List and Benefits
Colloidal Silver
Silver has been used for medicinal purposes since 400 BC. Colloidal silver, also known as "Silver Hydrosol" are minuscule pieces of silver dispersed or suspended in the medium. These silver pieces are nanosized, making them compatible with our bodies.
In general, silver is antibacterial, antifungal, and antiviral. This property of silver makes it an excellent topical treatment for skin conditions like acne, infections, and healing.
Antibacterial: research shows that colloidal silver can kill a wide range of bacteria. This property makes it an essential ingredient to keep acne at bay. Our Colloidal Silver Cream can be applied on any acne-prone areas (face, back, and buttocks).
Antiaging: The colloidal silver packs a thick resume! Studies have shown it helps in the regrowth of new skin cells. It makes it a star ingredient in antiaging and skin restoration creams.
Antiviral and antifungal: these two properties of colloidal silver help in maintaining a healthy microbiome on the skin's surface. It keeps infections at bay and results in healthier and cleaner skin.
Murumuru Butter
You have probably never heard of Murumuru butter; it's indigenous to the Amazon Rainforest. It is formulated by extracting the rich, white, yellow fat from the Astrocaryum murumuru seeds.
Natural Skin Moisturizer: it is an emollient by nature and has moisturizing properties. Due to the fatty acids, it contains (lauric and myristic acid), it aids in nourishing the skin's lipid barrier that retains moisture. Apply our Colloidal Silver Cream right after a shower to help seal moisture.
Non-comedogenic/anti-acne: this means that murumuru butter will not clog your pores. Clogged pores lead to acne breakouts.
Antiaging: Murumuru butter makes your skin look youthful. Its hydrating nature, healthy fatty acids, and nutrients contribute to that. These aspects aid in supporting a healthy skin membrane, and slow down wrinkles and fine lines by keeping skin plump and supple! It is also a potent source of vitamin A, an antioxidant that increases cell turnover rate and protects against photodamage from the sun.
Helps Calm Eczema: if you suffer from eczema, you know it's no picnic. The irritation, dryness, and redness are a nuisance. Due to its ultra-hydrating properties and rich fatty acid makeup, murumuru butter helps improve symptoms of eczema.
Monoi Oil
Monoi oil is an infused oil made from soaking petals of the Tiaré flower (Tahitian gardenia) in pure coconut oil. It is native to French Polynesia. Monoi oil means "scented oil" in Tahitian. As monoi oil is made from coconut oil, it has the same benefits.
Antibacterial: Coconut Oil is highly saturated in fatty acids. These fatty acids contain antimicrobial properties that protect the skin from fungi and bacteria known to cause skin infections like acne and cellulitis.
Anti-inflammatory: Monoi oil is also anti-inflammatory. It soothes irritated skin, calms down redness, and treats skin ailments like contact dermatitis and eczema.
Antiaging: coconut oil helps minimize the signs of aging. It absorbs into the skin and helps reduce the appearance of fine lines and wrinkles.
Pure Aloe Vera Gel
Aloe Vera is a miracle plant and widely used as a remedy for various skin conditions. The gel of the plant is potent and brimming with minerals and vitamins that
Nourish the skin.
Antiaging: Aloe Vera gel has an abundance of beta carotene and vitamins C and E, and is, therefore, antiaging. It helps reduce age lines and stimulates the production of collagen, and maintains skin elasticity.
Anti-acne: aloe Vera Gel has antimicrobial properties. It helps cleanse the skin gently. It acts as an antiseptic protecting against bacteria. With polysaccharides and gibberellins in its makeup, it helps in the growth of new cells and reduce redness and inflammation. It works as astringent, getting rid of excess sebum, dirt, and unclogging pores, and reducing their size.
Jojoba Oil
Jojoba oil comes from the seeds of the Simmondsia Chinensis (jojoba) plant. Its makeup is very similar to the oil produced naturally by our skin (sebum). It is hydrating and has healing properties.
Non-comedogenic: as it mimics sebum, it is less likely to build on the skin and clog your pores, which leads to severe acne.
Hypoallergenic: jojoba oil is a wax. Its waxy nature allows for easy absorption into the skin. It creates a soothing seal on the skin's surface. It is non-irritating and allergic reactions are uncommon.
Oil Control: jojoba oil helps regulate sebum production leading to fewer acne breakouts. It soothes and moisturizes skin sending a signal to stop extra hydration.
Grapeseed Oil
Grapeseed oil is known for its anti-inflammatory, anti-microbial, and anti-oxidant properties. It is also rich in omega chain fatty acids and vitamin E making it suitable for all skin types, especially for oily, acne-prone skin. The linoleic acid in its makeup helps reduce the skin's pore size as well.
Softens Skin: studies show that grapeseed oil improves skins moisture and maintains its suppleness and softness.
Evens Skin Tone: grapeseed oil contains proanthocyanidin, an antioxidant, that evens skin tone and removes hyperpigmentation.
Almond Sweet Butter
Almond Butter is a potent source of proteins and vitamin D and can be used to soften and recondition dry skin.
Treats Dark Circles: enriched with vitamin E, it lightens the skin. It penetrates deep to work on pigmented cells.
Antiaging: vitamin E helps in promoting collagen production that maintains the skin's elasticity.
Babassu Oil
A competitive substitute to coconut oil. It is incredibly moisturizing, non-comedogenic, and lightweight. It is native to the tropical areas of Brazil and is extracted from the Babassu palm tree. It starts as a solid and melts down when heated or warmed by the skin.
Hydrating: Babassu Oil is rich in vitamins and fatty acids and therefore provides relief against dry skin. It also soothes eczema and psoriasis. Babassu Oil also softens cuticles and cracked heels.
Fights acne: it has anti-fungal and anti-bacterial properties and can treat The Babassu oil helps to promote the healing of acne-related scarring as well.
Anti-inflammatory and antioxidant: the oil is rich in antioxidants which aid in combatting free radicals that lead to cellular damage. It also supports wound healing due to its anti-inflammatory properties (lauric acid).
Copaiba Oil
Harvested by indigenous communities in Brazil, this oil is extracted from the trunks of wild copaiba resulting in resin. It has been shown to have anti-microbial, antiseptic, and anti-inflammatory properties. It helps relieve dry skin conditions, aid in wound healing, and works wonders on mature skin. It is also skin-friendly on all skin types.
References
https://www.goodhousekeeping.com