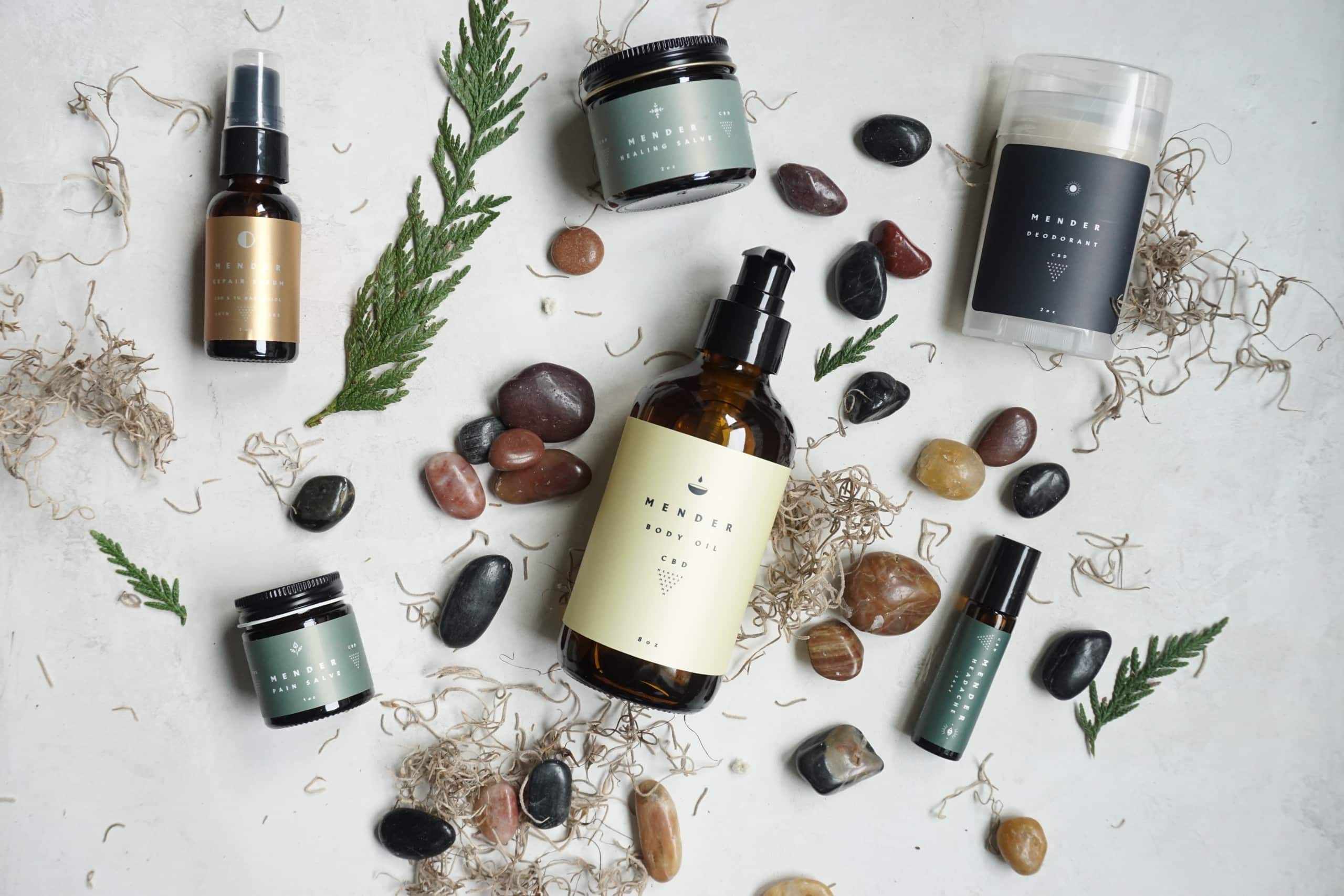 When it comes to taking care of the skin, many people indulge in following multiple skincare routines, undertaking beauty regimes, and binge-shopping various skincare products to make their skin appear fresh and flawless.
Skincare enthusiasts are well-versed with the potential benefits of a particular skincare product, but many people fail to notice the product's chemical composition.
Since our skin absorbs about 60% of the products applied to it, it means that our skin gets exposed to the harmful chemicals present in the skincare products. Using such unsafe skincare products has adverse effects on the skin and the body.
But the question is, why do skincare products have such toxic chemicals in the first place?
That is because FDA does not regulate skin care products, meaning any chemical from any source gets incorporated in the product's formula making it highly unsafe for the skin.
Many commonly used skincare products such as moisturizers, facial cleansers, body creams, and lotions house harmful chemicals that lead to various skin issues such as acne, eczema, and more risky conditions such as cancer, hormonal imbalance, and reproductive problems.
If you follow a skincare routine, consider taking a look at the following most common harmful ingredients or chemicals found in common skincare products:
Body Butters
Body butter is the most widely used skincare product all across the globe due to its moisturizing properties. Body butter might come in fancy jars and bottles, but that does not mean the same for what is inside. Body butter includes a variety of harmful chemicals such as:
Parabens: Parabens are commonly found in all types of body butter due to their ability to prevent algae and fungus growth in the bottles. The most commonly used types of parabens in body butter are butylparaben, isobutylparaben, methylparaben, propylparaben, or ethylparaben.
Why are Parabens Harmful?
Parabens lead to endocrine or hormone disruption by altering vital hormone mechanisms in the body.
Since parabens mimic estrogen, they attach to the estrogen receptors on the cell and damage cellular communication. Parabens also lead to breast cancer.
PEGS: PEGS or Polyethylene glycols are compounds derived from petroleum distillation and are widely used in body butter due to their ability to soften and moisturize the skin. They also make the butter thick, and better able to absorb in the skin.
Why are PEGS Harmful?
PEGS might seem beneficial apparently, but they are contaminated with carcinogens such as ethylene oxide and 1, 4-dioxane that penetrate the skin and get absorbed in the bloodstream. Ethylene oxide also interferes with normal development and has a neurotoxic effect on the brain.
Fragrance: You might admire the scent of your body butter, but you might not be aware of what exactly causes fragrance? If you see a fragrance or perfume mentioned on the product's label, consider it as a secret of over unknown 3000 compounds the manufacturer does not want you to know.
Why is Fragrance Harmful?
The most commonly used compound in fragrance is diethyl phthalate that is known to be an endocrine disruptor and cause potential harm to organs. The fragrance also emits VOCs, which pollute indoor air quality and cause allergies and asthma.
Some hidden compounds in fragrance also have potential side effects on the reproductive and respiratory systems.
Facial Cleanser
Facial cleansers are a holy-grail solution for making the skin free of impurities and dirt. Apart from the litany of benefits it has for the skin, facial cleansers comprise many toxic ingredients that prove to be harmful to our skin such as:
Sodium Lauryl Sulfate: Sodium Lauryl Sulfate is commonly used in facial cleansers due to its ability to foam and make the skin feel squeaky clean.
Why is Sodium Lauryl Sulfate Harmful?
Sodium Lauryl Sulfate is also used in floor cleaners, car washes, and engine degreasers, meaning that it is a harsh ingredient. Sodium Lauryl Sulfate strips the skin of natural oils and leads to skin irritation and allergic reactions.
In addition, the sulphation process results in the formation of byproducts such as nitrosamines that are carcinogenic.
Alcohol: Alcohol is widely used in facial cleansers to help in the active absorption of retinol and vitamin C.
Why is Alcohol Harmful?
Alcohol is harsh on the skin, leading to extreme dryness and irritation by eroding the skin barrier. This is particularly dangerous for people having dry skin. Skincare products containing isopropyl alcohol, SD alcohol 40, and ethyl alcohol should be avoided at all costs.
Body Soap
Body soap is the most frequently used skincare product used multiple times throughout the day. Despite being such a common product, body soaps contain many toxic ingredients such as:
Triclosan: Triclosan is an antibacterial agent found commonly in antibacterial soaps that inhibits the growth of bacteria. Triclosan is also used as a preservative.
Why is Triclosan Harmful?
Triclosan promotes the growth of antibiotic-resistant bacteria, disrupts thyroid function, and degrades into dioxin, which is a carcinogen found in human breast milk. Dioxin disrupts the endocrine system and leads to cancer.
Urea: Urea is a natural humectant and an emollient, commonly found in body soaps that work to moisturize and soften the skin.
Why is Urea Harmful?
Urea weakens the immune system, causes dermatitis, heart issues, and joint pain. Urea such as Diazolidinyl Urea produces formaldehyde, a known carcinogen that affects the respiratory system, causes skin irritation and pollutes the environment.
DEA: Diethanolamine works to balance the pH of the skin and neutralizes the acidity of other skincare products.
Why is DEA Harmful?
DEA causes skin and eye irritation and dries out the skin. Excessive exposure to DEA causes liver cancer and severe changes in the thyroid and skin.
Moisturizers
Moisturizers are the primary products used in all types of skincare routines and for all kinds of skin.
Moisturizers are generally harmless, but some might contain potentially harmful ingredients such as:
Mineral Oil: Mineral Oil helps retain water and prevent water loss making the skin hydrated and moisturized.
Why is Mineral Oil Harmful?
Mineral Oil is a petroleum byproduct that covers the skin, clogging the pores. This leads to the skin's inability to eliminate toxins, whereas the clogged pores lead to acne and breakouts.
BHA/BHT: BHA or Butylated Hydroxyanisole and BHT or Butylated Hydroxytoluene are antioxidants that help maintain the performance of a product when being exposed to air.
Why BHA/BHT are Harmful?
BHA and BHT are potentially dangerous compounds found in moisturizers that cause endocrine disruption, organ-system toxicity, reproductive issues, cancer, and skin irritation.
Hydroquinone: Hydroquinone is often used in moisturizers to treat various skin issues such as pigmentation, melasma, acne scars, etc.
Why is Hydroquinone Harmful?
Hydroquinone is a carcinogen that causes organ system toxicity, respiratory tract infection, and cancer.
Sunscreen
Sunscreens tend to protect the skin from harmful ultraviolet rays and prevent sunburn. However, sunscreens might contain toxic chemicals that harm the skin.
Oxybenzone: Oxybenzone is a common/y found ingredient in chemical sunscreens that protects skin from UV rays.
Why is Oxybenzone Harmful?
Oxybenzone leads to various issues such as endocrine disruption, thyroid function disorder, cancer, developmental toxicity, irritation, and reproductive problems.
For this reason, chemical sunscreens should be avoided. Instead, use mineral sunscreens.
Octinoxate: Octinoxate is commonly found in chemical sunscreens that offer protection against UVA rays.
Homosalates: Homosalates are used in chemical sunscreens due to their ability to absorb harmful UVB rays which are associated with the increased risk of skin cancer.
Why is Homosalate Harmful?
Homosalate leads to endocrine disruption, particularly in the estrogen system in lactating or pregnant women. Homosalate also increases the skin's ability to absorb ingredients, leading to pesticides absorption.
Why is Octinoxate Harmful?
Octinoxate leads to various problems such as reproductive toxicity and endocrine disruption. Octinoxate is also detected in breast milk, urine, and blood.
Lip Balm
Lip Balms work to moisturize and hydrate the lips, making them appear soft and supple. However, many lip balms contain chemicals that cause irritation, such as:
Phenol/Menthol: Compounds such as phenol and menthol exfoliate the lips and make them appear smooth.
Why Phenol/Menthol is Harmful?
Phenol and Menthol exfoliate the lips harshly, leading to extreme dryness. Applying these products causes a tingling sensation on lips and might lead to irritation.
Phenol and menthol were introduced in lip balms to exfoliate the lips, but chemical exfoliation strips lip layers and makes them susceptible to environmental factors.
Synthetic Colors: Synthetic colours are often found in lip balms to create vibrancy.
Why are Synthetic Colors Harmful?
Synthetic colours are often sourced from coal tar and lead to cancer, brain toxicity, skin irritation, and rashes.
Facial Wipes
Facial wipes are widely used to remove makeup. Facial wipes comprise many allergenic ingredients that cause skin irritation such as:
Glycerin: Glycerin works to hydrate and moisturizes the skin.
Why is Glycerin Harmful?
Using Glycerin in raw form irritates the skin and causes rash, redness, and blisters. It is always advised to dilute Glycerin with water or rosewater before application.
Phenoxyethanol: Phenoxyethanol is added to skincare products as a preservative that prevents skincare products from spoiling.
Why is Phenoxyethanol Harmful?
Phenoxyethanol is quite harmful in nursing mothers when absorbed in the skin as it causes allergies and nervous system effects.
Phenoxyethanol affects the central nervous system and irritates the skin, leading to blisters.
Deodorant
The need for deodorant arises during summer, especially in increased humidity levels. Apart from being an antiperspirant, deodorant contains certain chemicals that are potentially toxic, such as:
Aluminium: Aluminum comprises antibacterial compounds that work to reduce body odour by blocking underarm sweat ducts and eliminating bacteria.
Why is Aluminum Harmful?
Aluminium is known to cause Alzheimer's disease and disrupts estrogen levels. Due to which the body is unable to process estrogen, which leads to the onset of breast and prostate cancer.
Phthalates: Phthalates are often used to increase the longevity of cosmetics and increase the spread of the deodorant.
Why are Phthalates Harmful?
Phthalates cause endocrine disruption that leads to breast cancer and congenital reproductive disabilities in both males and females.
Phthalates also cause ADHD, asthma, autism spectrum disorders, and male fertility issues. Given their potency, deodorants containing Phthalates should be avoided at all costs.
Formaldehyde: Formaldehyde is added as a preservative in various skincare products. It has antibacterial properties that hinder the growth of bacteria.
Why is Formaldehyde Harmful?
Formaldehyde leads to various health issues such as asthma, neurotoxicity, joint pain, skin allergies, headaches, cancer, and loss of sleep.
Eye Creams
Eye creams are an essential component of nighttime skincare routines as they work to prevent fine lines and wrinkles. However, eye creams contain potentially harmful chemicals such as:
Retinol: Retinol is derived from vitamin A that stimulates collagen production, and reduces fine lines around the eyes.
Why is Retinol Harmful?
Retinol dries out the eyes extensively; therefore, people having dry, irritated eyes should avoid retinol or retinol derivatives.
Older people should particularly avoid retinol due to increased eye dryness.
Parabens: Apart from Formaldehyde, parabens are also used as preservatives in skincare products to keep the creams and makeup fresh.
Why are Parabens Harmful?
Parabens inhibit the oil secretion from Meibomian glands that lubricate the eyes. Due to lack of oil, the eyes can become dry and irritated. Parabens worsen eye irritation and dryness.
Body Scrubs
Body Scrubs are used for body exfoliation and are an essential component of skincare routines. Body Scrubs contain certain compounds that prove to be harmful to the skin, such as:
Propylene Glycol: Propylene Glycol is a humectant, emollient, and preservative used in various skincare products. Propylene Glycol hydrates the skin and restores the skin's suppleness.
Why is Propylene Glycol Harmful?
Propylene Glycol leads to various issues such as immunotoxicity, respiratory toxicity, and organ toxicity. It may lead to eye and skin irritation.
SLES: Sodium Laureth Sulfate is a foaming agent that is commonly found in body scrubs.
Why is SLES Harmful?
SLES is often contaminated with 1.4-dioxane, which leads to breast cancer. It also causes skin irritation and allows other hazardous chemicals to absorb in the bloodstream.
References: