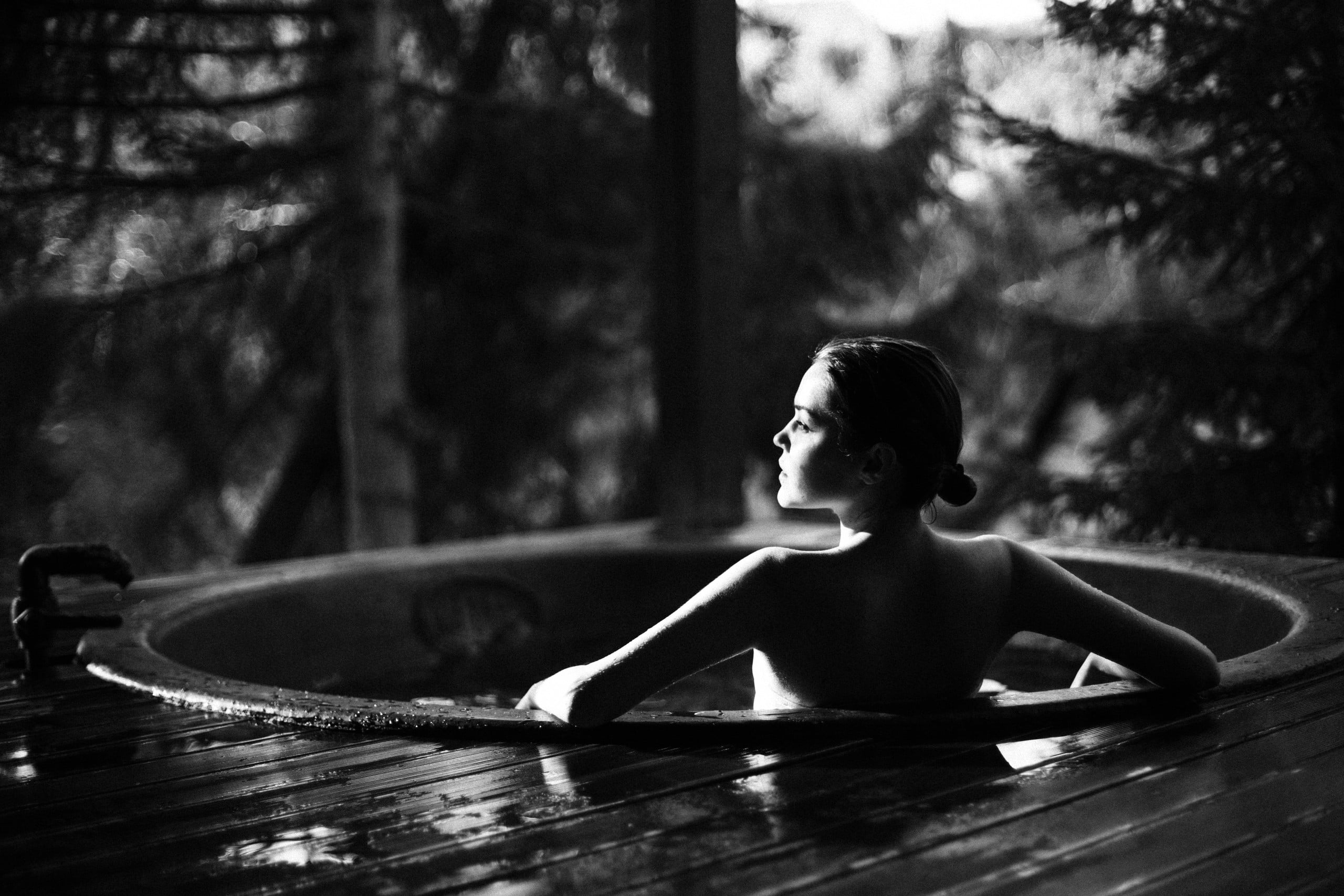 Colloidal Silver is slowly getting the recognition it deserves. If you are unaware of this gift from Mother Earth. Let us enlighten you briefly.
Colloidal Silver is a mineral, it consists of tiny silver particles suspended in a liquid. It is used as a supplement for various health and skin benefits. The most known benefit is its ability to kill germs. It was commonly used for this purpose in wound dressings. Likewise, it is used for the treatment of infections, skin ailments, hay fever and more.
As sellers of premium quality Colloidal Silver, we often get asked if Colloidal Silver can be used as a disinfectant in spas or hot tubs. They ask this as Colloidal Silver is less harsh in comparison to toxic chemicals used for disinfection, such as chlorine and bromine.
The short answer is yes! Here's the scoop on all you need to know about using Colloidal Silver as a disinfectant.
How to Use Colloidal Silver to Disinfect Your Hot Tub?
The amount of Colloidal Silver you add is dependent on the capacity of your hot tub.  For instance, if you own a 500-gallon hot tub, you will approximately use around one quart of 10 ppm (microparticle) of Colloidal Silver every week. It is necessary to completely halt the use of harsh chemicals such as chlorine and bromine. Users report this has been highly effective, and they only have to change out the water in the tub once annually.
Users have also reported several other benefits they've experienced first-hand. For instance, one of our consumers was concerned about the effect of disinfectants like chlorine and bromine on their own bodies. So they experimented with a quart of silver water, and the results were extremely satisfactory. They reported that their hot tub was pH balanced and clear. Say bye to unsolicited algae, bad smells and harsh chemicals.
Furthermore, constant exposure to chemicals like chlorine can cause various skin irritations that can become chronic in the long run.
What's more, you save up on money. Using a quart of 10 ppm Colloidal Silver a week is cheaper in comparison to pumping your hot tub with harsh chemicals. Colloidal Silver is far safer and has skin calming and healing benefits.
Consumers who have made the switch to Colloidal Silver for their hot tubs and spas have seen a visibly significant difference in their water quality and cleanliness.
How to Cleanse Your Hot Tub or Spa with Colloidal Silver?
We recommend that you first empty the tub. Give your hot tub a thorough scrub and rinse it meticulously. Refill your hot tub with clean and fresh water.
To eliminate using chlorine and bromine, start with two quarts of 10 ppm (microparticle) Colloidal Silver to "shock" the water.
After a week has passed, reduce the amount of Colloidal Silver to a single quart every week. Monitor your water to see if it remains fresh and clear while you use your hot tub as per habit.
If your monitoring shows that the water in the hot tub and spa remains fresh and sparklingly clear, alongside no signs of slime on the inside of the tub, then continue to use one quart of Colloidal Silver every week going forward.
In the event, that water does not remain fresh and clear, then you need to gradually increase the amount of colloidal silver infusion every week for your hot tub. You will continue to do this while monitoring the quality of your water. Once the water remains clear with no slime on the inside, you will stick to the amount of Colloidal Silver that cleared the water from this point onwards.
Like we mentioned earlier, the size of your hot tub plays a role in how much Colloidal Silver you'll have to use. We personally recommend one quart of 10 ppm colloidal silver to spas and hot tubs. It usually does the trick.  Nonetheless, certain factors can help to determine whether or not you may need to add extra Colloidal Silver from time to time to your hot tub or spa. In our experience, there are four important factors to look out for:
The amount of water your hot tub holds: As a general rule of thumb, the more water your hot tub holds, the more Colloidal Silver it will require each week.
How regularly the hot tub is used: if the tub is used often, it might require additional infusions of Colloidal Silver regularly as well.
Whether people who use the hot tub are permitted to enter the hot tub with suntan lotion or skin creams on their skin: the lotion will inevitably mix with the water and wash off, but when that happens, the tiny colloidal silver microparticles bond with the lotion in the water. They start to form larger silver particles known as agglomerates. But don't worry, the hot tub filters will quickly and effortlessly remove those particles. But to avoid the formation of agglomerates, minimize or monitor the number of people who enter with suntans and skin creams on their skin. In addition, if you continue to permit people with suntans, you will have to add more Colloidal Silver to your hot tub to maintain the freshness of the water and keep it free of infections.
The amount of sun the water in your spa or hot tub is exposed to Long exposures to the sun, such as at hours at a time, will affect the amount of Colloidal Silver you use. The sunlight gradually neutralizes some of the colloidal silver particles. When this happens, you will require more comprehensive weekly infusions of Colloidal Silver to maintain disinfection and sparkling, crystal clear water.
We still recommend that you start with the tried and tested one quart of 10 ppm, Colloidal Silver, every week. It usually gets the job done. You can always add more Colloidal Silver infusion if need be.
Try It Out On Your Own Hot Tub Or Spa!
If you own a spa or hot tub and are tired of cleaning it with harsh disinfectants and chemicals that irritate your skin, you should consider making the switch to Colloidal Silver. Give it a try in your hot tub at least once to see and feel the difference yourself. You'll be surprised to see how calm and soothing the water feels to your skin along with a reduction in skin irritations. They will likely disappear altogether.
The best part about using Colloidal Silver in your hot tub or spa is the sparkling freshness and clarity of the water. With clean filters and fresh colloidal silver infusions every week, your hot tub's performance will increase drastically.
Colloidal Silver Skin Benefits
Did you know that in Russia, people drive and visit from the world over to take a dip or swim in the Sweet Lake? Russia's Sweet Lake is also known as Russia's healing Colloidal Silver Lake as the water is silver dense.
The high silver content in the lake helps boost immunity and help reduce and heal allergies and skin ailments.
Adding a colloidal silver infusion to your hot tub, you can make your own little healing colloidal silver lake in the comfort of your home and reap its benefits without having to travel to Russia.
Colloidal Silver is used in lotions and creams. Research shows that topical application of Colloidal Silver triggers an unexpected regrowth of tissues when applied to infected or wounded areas. In simpler words, studies have found that Colloidal Silver helps the skin repair itself. It accelerates the healing of damaged skin tissues without any undesirable side effects.
These researches and insights into the properties of Silver have since then favoured it as an antibacterial mineral solution and made it a highly popular and desired ingredient in green skincare and all-natural organic products.
Crystal Health and Beauty has its own colloidal silver cream as well. We assure you that using it is quite a luxurious experience. Its healing and repairing properties alongside its ability to kill bacteria, has helped it carve its niche as a well-loved treatment for various skin ailments.
Colloidal Silver is completely safe to use as it does not harm the surrounding tissue. It does not leave scarring in its wake. This property of Colloidal Silver also makes it a favourable solution to treat scarring, reduce signs of anti-ageing and restore the firmness and tautness of the skin. Its anti-fungal properties also help treat skin conditions due to fungal infections.
Rest assured that Colloidal Silver is friendly on all skin types. Yes, inclusive of sensitive skin. Unless you have an allergy to Silver or its products (this is very rare), there should be no problem using Colloidal Silver. It is beneficial for most sensitive skin types as it helps soothe irritated skin.
Bottom Line
We recommend you try out Colloidal Silver for yourself in your hot tub or spa and see the results first-hand. Always buy Colloidal Silver from a trusted source. Crystal health and beauty ensures that Colloidal Silver is made responsibly and accurately. We pride ourselves on upholding a standard of selling only premium quality Colloidal Silver and wish to maintain that for all our clientele.
References
https://amazingy.com/magazine/benefits-of-colloidal-silver-on-the-skin/
https://www.healthline.com/nutrition/colloidal-silver#how-it-works
https://thesilveredge.com/how-to-use-colloidal-silver-in-a-hot-tub-or-spa/