Milk Thistle Powder
£10.00 – £16.00
Get the absolute full-spectrum benefits of one of the most incredible and respected herbs on the planet. No capsule, no extract, just both medicinal aspects of the plant. We mix the Herb and Seed together. Milk Thistle was approved in 1986 as a treatment for liver disease and it is widely used on alcoholic hepatitis, alcoholic fatty liver, cirrhosis, liver poisoning and viral hepatitis. It has also been shown to protect the liver against medications such as acetaminophen, a non-aspirin pain reliever.
The active ingredient or liver-protecting compound in Milk Thistle is known as silymarin. This substance, which actually consists of a group of compounds called flavonolignands, helps repair liver cells damaged by alcohol and other toxic substances by stimulating protein synthesis. By changing the outside layer of liver cells, it also prevents certain toxins from getting inside. Silymarin also seems to encourage liver cell growth. It can reduce inflammation (important for people with liver inflammation or hepatitis), and has potent antioxidant effects. Antioxidants are thought to protect body cells from damage caused by a chemical process called oxidation. Milk Thistle naturally contains about 70 – 80% Silymarin (and many other constituents thought to work in harmony).
Glutathione preservation.
Detoxifies synthetic chemicals that find their way into our bodies, from acetaminophen and alcohol to heavy metals.
Protects against and aids in the removal of radiation.
Supports the adrenal glands.
Stomach/digestive system support for people suffering from psoriasis (may increase bile flow).
Aids in the digestion of fats.
Description
Milk Thistle is unique in its ability to protect the liver with no medical equivalent. In cases of poisoning with Amanita mushrooms, which destroy the liver, it is the only treatment option. It has been so dramatically effective that the treatment has never been disputed, even by the medical community.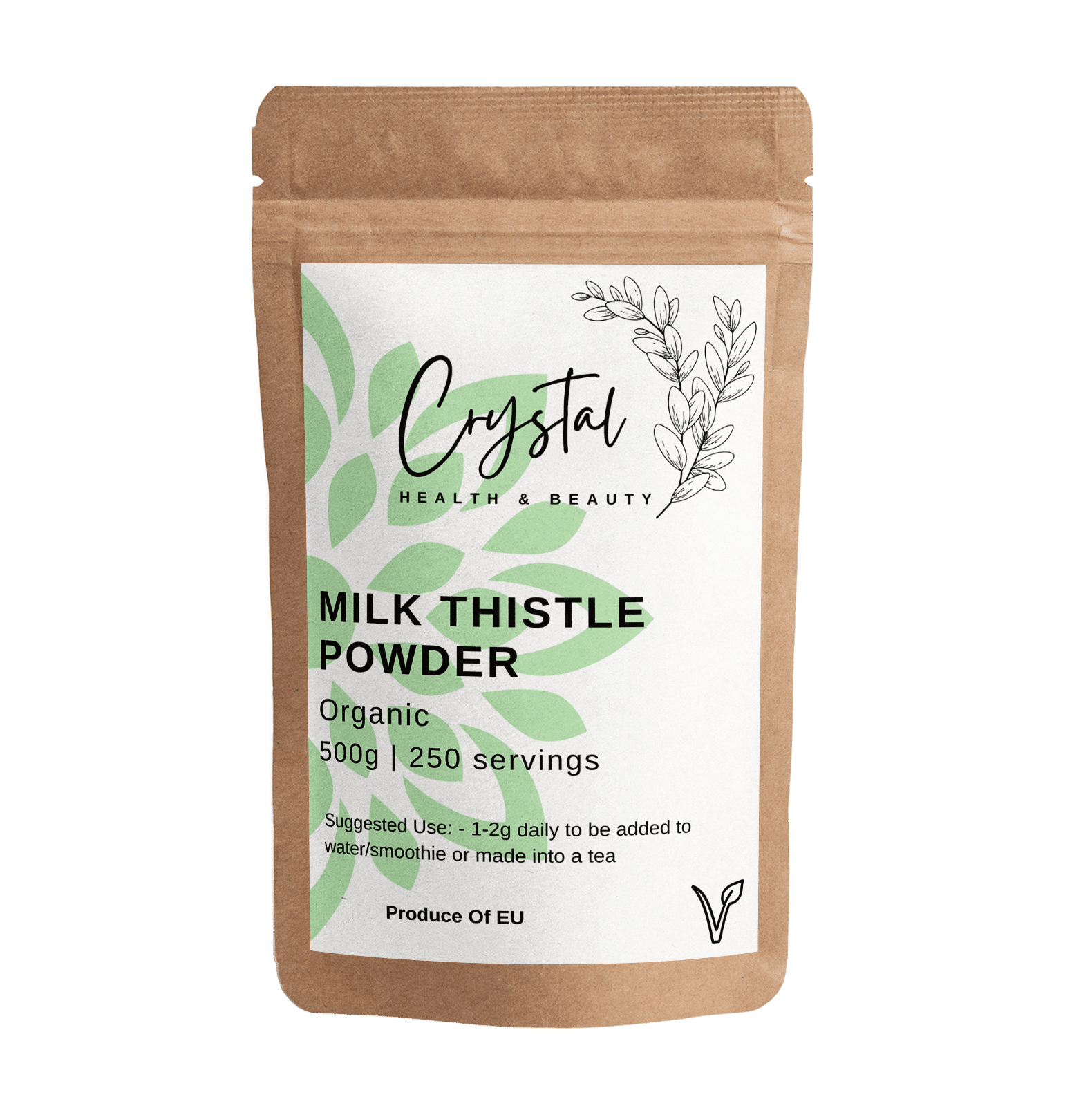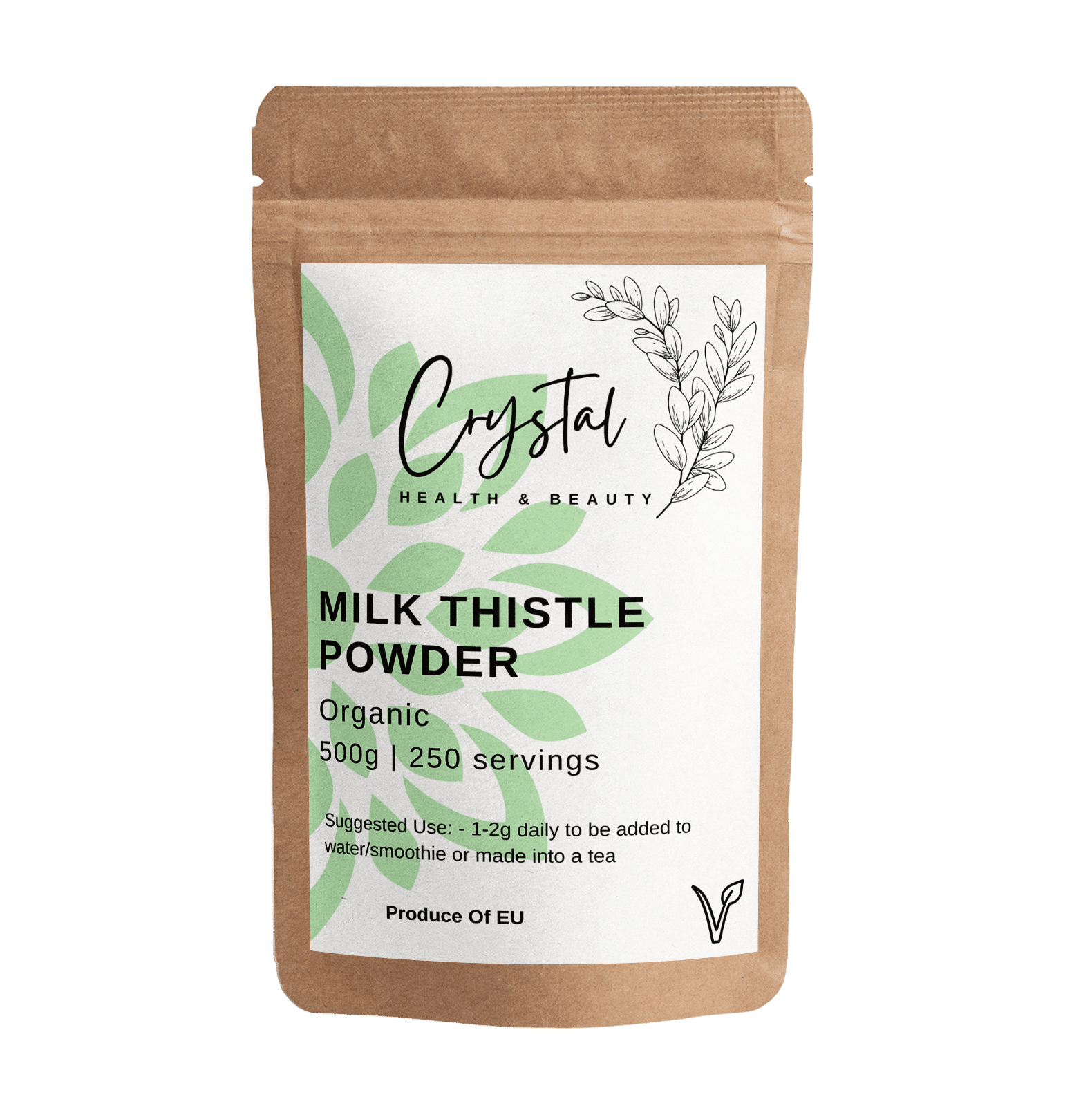 Additional information
| | |
| --- | --- |
| Weight | N/A |
| Size | 250g, 500g |