Inca Golden Berries
£10.00 – £16.00
Originating from Peru, golden berries are a small yellow/orange cherry with a pulpy pericarp in which the seeds are embedded.
Originally cultivated thousands of years ago in the Incan Empire, these dried berries have seen a huge resurgence of popularity in markets around the world due to their unique taste and remarkable health benefits.
Ingredients: 100% Goldenberries
Country of Origin: Peru
Botanical Name: Physalis Peruviana – Other Names: Incan Berries, Cape Gooseberries
Also known as 'Inca berries' or 'cape gooseberries', golden berries grow in warm climates on a small but resilient bush, where natural paper husks resembling Chinese lanterns which cradle the small golden fruit inside. Once harvested, the berries are sun-dried, developing a robust and complex citrus flavour that can be likened to a sweet, tangy marmalade.
Not your average dried fruit, flavour-packed golden berries also boast an excellent nutritional profile. They are high in phosphorous, vitamins A, C, B1, B2, B6, and B12 and contain a good amount of dietary fibre. They are also extremely high in protein (16%) for a fruit. The fruit also contains notable amounts of carotene and bioflavonoids.
With the sweetness of raisins and the zing of tart citrus zest, dried golden berries are a mouthwatering treat. Delicious eaten straight out of the bag, golden berries inherent complex flavour also makes them an excellent pairing food in tajines, curries, cakes, puddings or enjoyed with raw chocolate or wine.
Approved health benefits*
Nervous system support
The normal function of cell membranes
Normal muscle function
Maintenance of bones & teeth
Maintenance of normal blood pressure
Energy-yielding metabolism
* These approved health benefits are based on the detailed nutritional composition of the product we supply. These health benefits may not be applicable to similar products from other suppliers.
This product has been tested for pesticides, artificial fertilisers, heavy metals, e.coli, yeast, mould, salmonella and foreign matter. This product contains no bulking agents, added sugar, palm oil or GMO.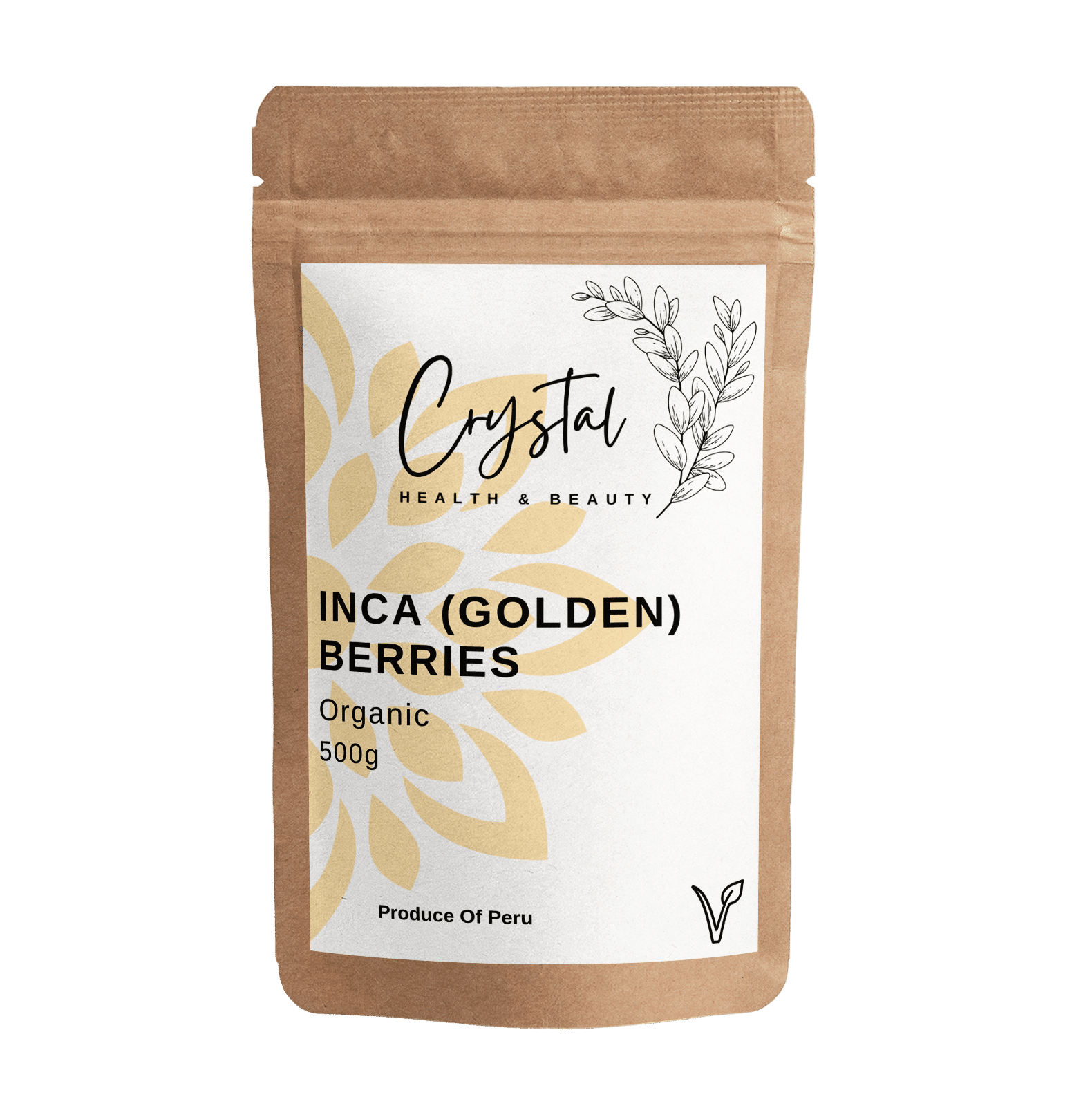 Additional information
| | |
| --- | --- |
| Weight | N/A |
| Size | 250g, 500g |