Cleansing Toxin Removal Foot Patch
£10.99
Bodytox Cleansing Toxin Removal Foot Patches box (6 x patches) is a great option for a quick cleansing monthly maintenance boost. It provides you with three days of use (two patches per day, one on each foot). Perfect for those who are looking for a reliable and effective spa-patch experience from a trusted leading UK brand.
Modern, easy to apply, affordable, and above all, results-driven, this is one of the best ways for you to naturally purify and cleanse your body. 
Out Cleansing Foot Patches contain a high-quality blend of ingredients that help to simulate the actions of Reflexology. 
According to medical knowledge, the human body has over 360 acupuncture points, with 60 of these and some 7000 nerve endings located on the soles of the feet alone. Reflexology, as with other foot therapies, works on similar principles to Bodytox Foot Patches, based on the theory that organs and areas of the body are mirrored by a meridian point (acupuncture point). 
Bodytox Cleansing Foot patches harness a centuries-old method that works as a reactor map to the internal organs, promoting purification, relaxation and balance. 
Out of stock
Bodytox Foot Patches contain a high-quality quality of natural ingredients, to include tourmaline (an energy crystal compound), and wood vinegar as one of their main ingredients which help to simulate the actions of Reflexology.
Wood Vinegar – Wood vinegar has properties that have been shown to maintain good blood circulation and the removal of toxins from swollen areas. It is also documented to help remove toxic venom from snake bites and stings.
Tourmaline – Tourmaline exerts a cleansing and liberating energy upon our entire nervous system with a clearing and stabilizing effect. Tourmaline is best known for its ability to emit Far Infrared heat.
Chitosan – Chitosan is produced from the shells of crustaceans. Chitosan products have been used now for over 30 years by water companies to help detoxify water by trapping toxins, grease, heavy metals, and oils.
Mugwort Extract – Mugwort Extract is widely used to help soothe skin.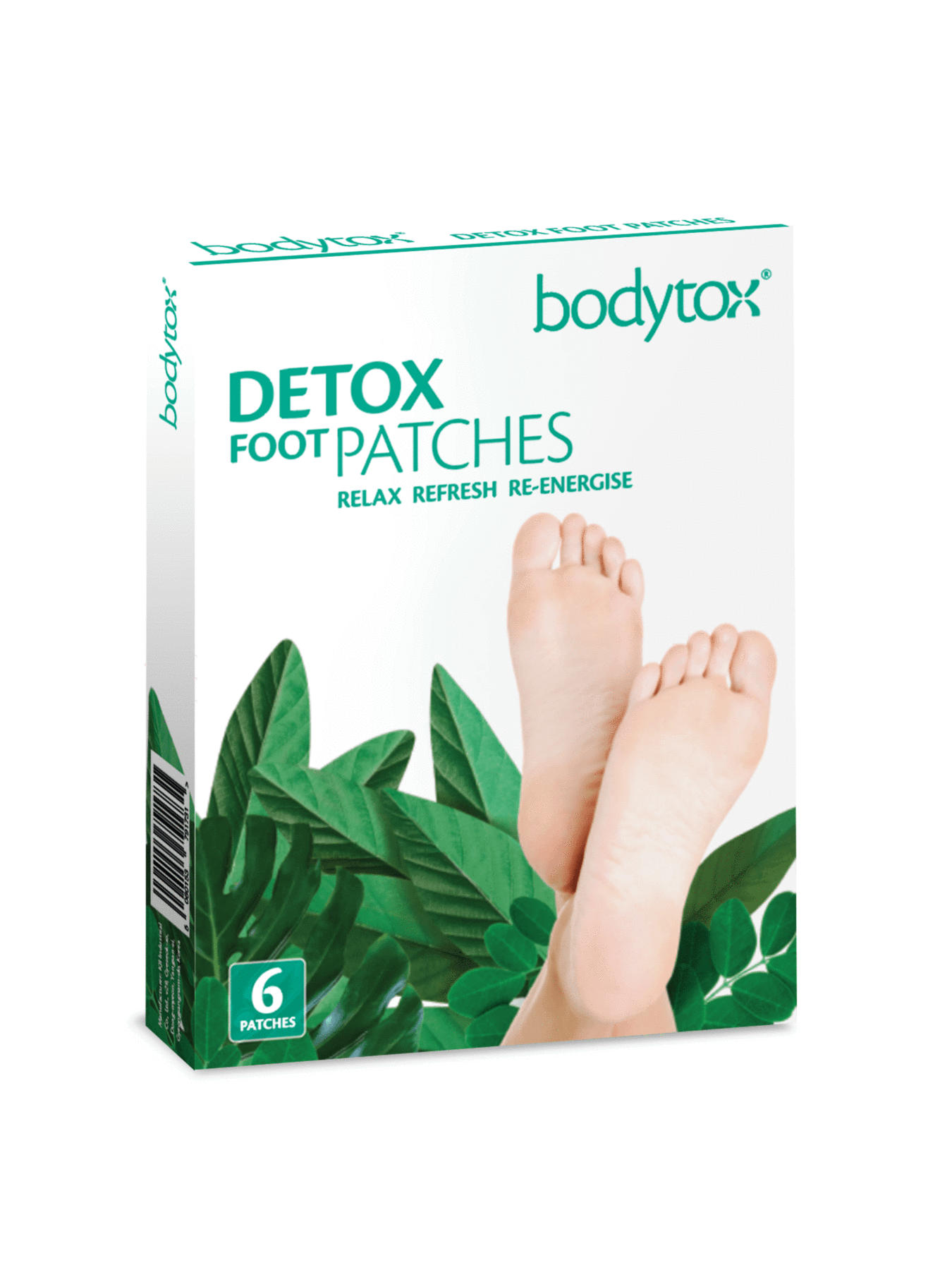 Description
you deserve the best – the one that works
Because we understand that every day we are subject to the immune-suppressing action of ageing, environmental contaminants, chemicals in food and water, disease and the stresses of a fast-paced lifestyle, with Bodytox® you find a simple and direct approach to quality living and balance.
Focused on ways to support your health, purify your body, and promote the richness of knowledge and importance of touch, self-care and wellbeing. At bodytox, we believe that the answer to today's challenges can be found in the heart of nature itself.
Using traditional and ancient knowledge, aligned to science and technology, our 15 years old British brand offers you a risk- free product trial.
With over 10K units sold worldwide (only during the last 3 months!) you can be assured that bodytox is doing something right. + with quality. + focused on your health needs.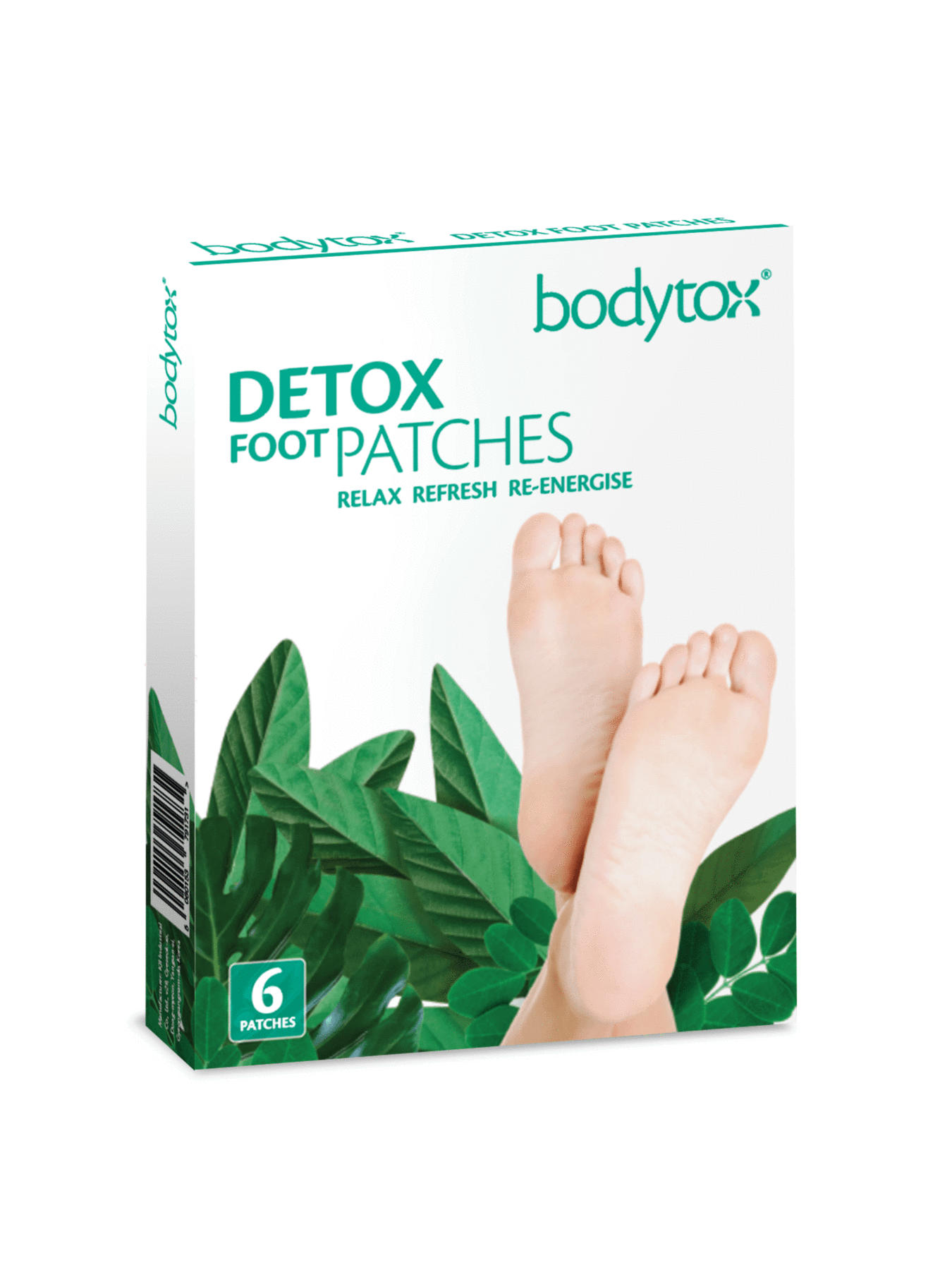 Place the bodytox foot patch horizontally across the sole of each foot. The patches should be left on for between 5 and 12 hours during sleep time. A new one should be applied the next time you go to bed.
There are three zones you can apply the patch: the heel, the arch or the ball of the foot. Use the reflexology chart to determine which areas of the body you would like to target.
Depending upon the individual needs, the processes may require 6 to 14 days of application to achieve maximum results. 
The question of: 'how long?' depends on the users' conditions and lifestyle. Generally, one would stop using the patches when they become patchy and lighter in colour and or feeling maintained wellbeing effects.
Once you have achieved an optimum level, the patches should be used as a maintenance program for 3 days or longer if required.