Ashwagandha Powder
£12.00 – £20.00
Ashwagandha is frequently referred to as "Indian ginseng" because of its rejuvenating properties, even though botanically, ginseng and Ashwagandha are unrelated. Belonging to the same family as the tomato, Ashwagandha is a plump shrub with oval leaves and yellow flowers. It bears red fruit about the size of a raisin. The herb is native to the dry regions of India, northern Africa, and the Middle East, and today is also grown in more mild climates, including the United States.
Ashwagandha is one of the main Ayurvedic herbs and has been considered a rejuvenating health herb for over 3000 years used for a wide variety of conditions. Ayurvedic practitioners give this vital healing plant to help people strengthen their immune system after an illness. They often refer it to as "Indian Ginseng" because of its wonderful rejuvenating properties (although ginseng and ashwagandha are unrelated). Ashwagandha powder as an adaptogen that helps the body adapt and cope with daily stress. Ashwagandha increases energy while also strengthening the nervous system.
Suggested use of Ashwagandha Powder:
The usual recommended dose is 3-6g a day. Begin with 1/8 teaspoon, slowly increasing to 1 teaspoon. Add to smoothies, juices, water, nut milk etc. For people who suffer from insomnia and anxiety, having a hot drink that contains a teaspoon of powdered ashwagandha before bedtime can be very beneficial.
Precautions:
In extremely large doses, ashwagandha has been reported to induce abortions in animals. Although no similar studies have been carried out on humans, women should avoid the herb during pregnancy
Clean, Safe, Effective.
Reduces Stress caused Hair-loss.
Daily energy improvement.
Supports healthy eating with fewer cravings.
More relaxed and able to unwind.
Renewed sexual energy.
Feel rested after sleeping better.
Sharper, more productive.
Brain-cell Repair.
Immunity-Boosting.
Antibacterial.
Description
Ashwagandha is one of the most powerful herbs in Ayurvedic healing, it has been used since ancient times for a wide variety of conditions and is most well-known for its restorative benefits. In Sanskrit Ashwagandha means "the smell of a horse," indicating that the herb imparts the vigour and strength of a stallion.
Country of Origin: India
Botanical Name: Withania Somnifera
Common Names: Winter Cherry

Ashwagandha contains many useful nutritional components including anolides, alkaloids, choline, fatty acids, amino acids, and a variety of sugars.
Ashwagandha belongs to the same family as the tomato (nightshade family- Solanaceae) and is native to the dry regions of India, northern Africa, and the Middle East.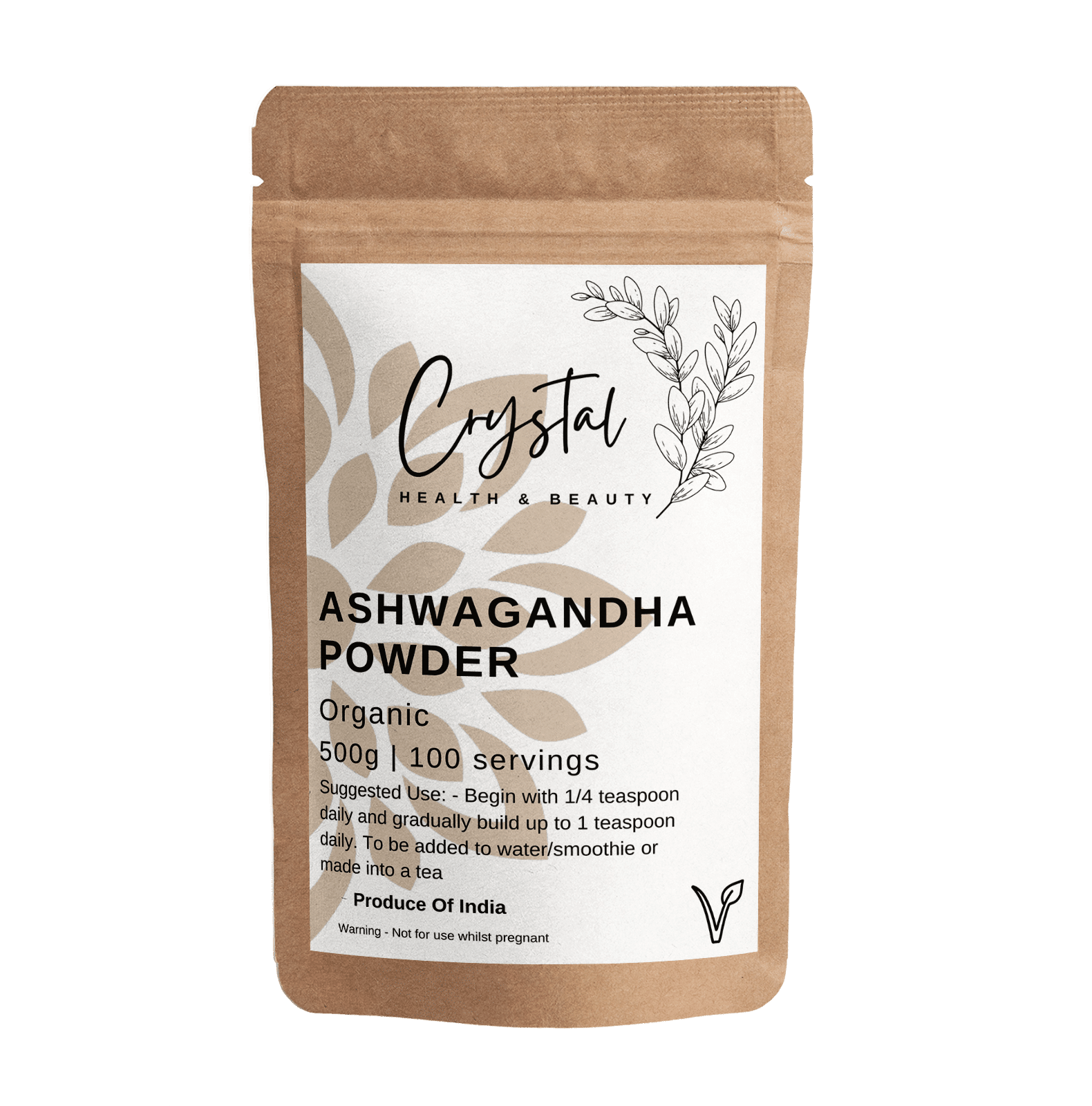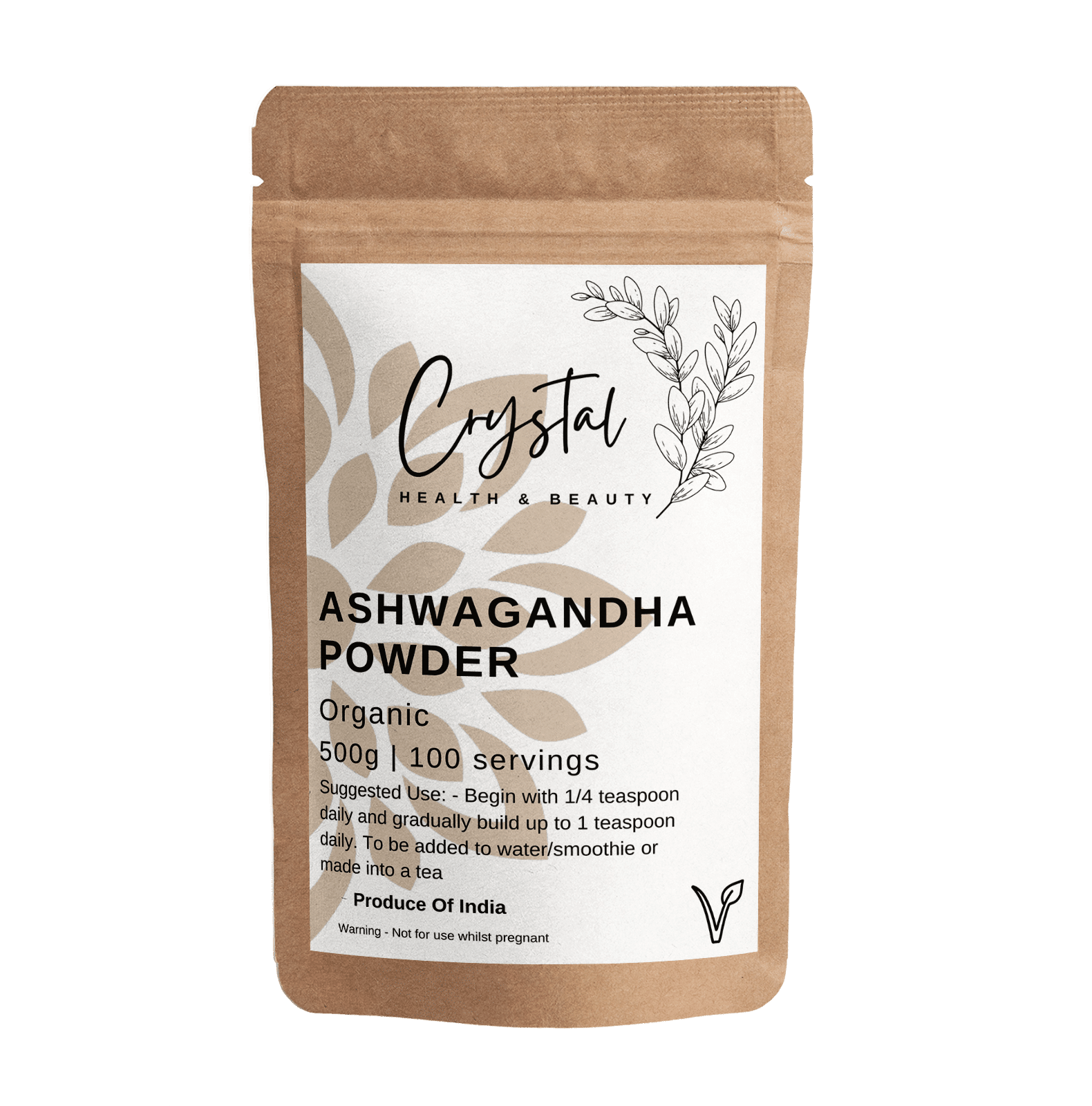 Additional information
| | |
| --- | --- |
| Weight | N/A |
| Size | 250g, 500g |