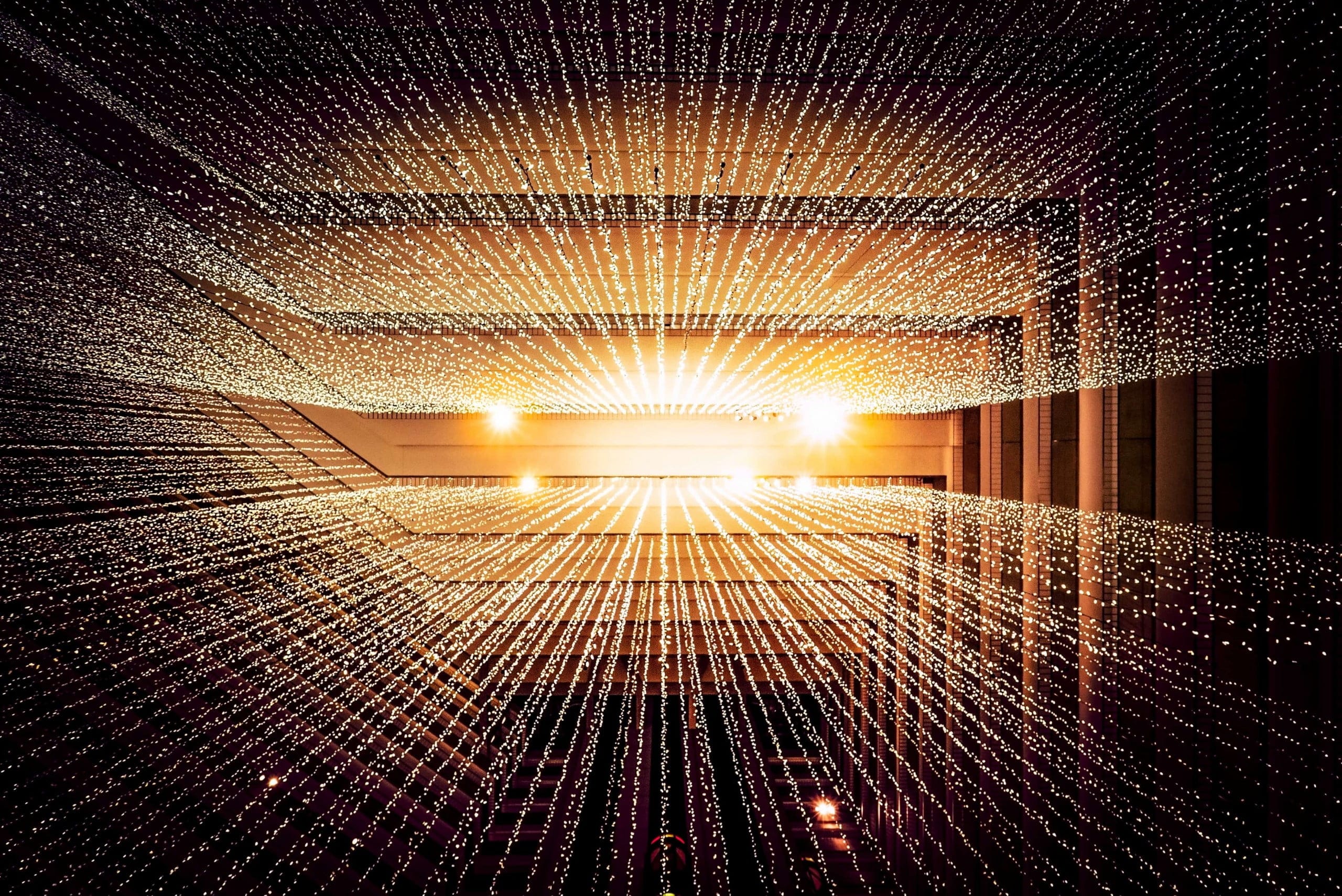 Shem-an-na is the word old Mesopotamians called the exotic white powder of Gold. In ancient Egypt, it was called Mfkzt. In the modern world, it is recognised as a single-high-spin-atom scientifically known as the "Orbitally Rearranged Monatomic Element" (ORME). Other names include ORMUS or M-state. It is also known as monoatomic Gold, Etherium Gold powder, Egyptian White powder and Tree of life. In past centuries it was largely used to further one's consciousness, and gain a deeper insight into themselves and the world around them!
It originally dates back thousands of years to the early Egyptians in Kehmet. What makes the ORMUS unique is its state-of-matter that is different from other precious metals. Its unique state of matter gives it unusual characteristics, properties and benefits that are inaccessible by any other state. Most scientists believe that its unusual behaviour is a result of the fortified minerals supplied to it by certain types of soil that can shift the composition of monoatomic Gold. It is also known to exhibit superfluidity, tunnelling, anomalous response to gravity and magnetic levitation.  These high spin minerals are a novelty in science and are still being researched and, therefore, not included in the periodic table.
What Is Monoatomic Gold?
Also known as Manna, monoatomic Gold is essentially Gold that isn't held in a metal state. A typical metallic Gold consists of huge clusters of Gold atoms latticed together. When these lattice bonds are broken down via alchemical processes, the Gold takes on a mono-atomic state. These alchemical processes are such that they dissolve the cluster down so that one atom per article is left only. It results in an m-state hold material that appears as fine "white powder" – stable, non-conductive, chemically inert and heat resistant. Because of its chemically inert characteristic, it is an essential mineral ingestible for health purposes.
Minerals play a profound role in the human body. They assist in the transmission of nerve impulses, maintenance of a healthy immune system, and permit the exchange of energy in biological processes. Monoatomic Gold is highly conductive at room temperature, meaning that they do not require contact for their energy to flow from one superconductor to another. As long as superconductors frequencies resonate, they function as one. Therefore when they are ingested into our body, they can influence the cell to become superconductive as well. Superconductive cells increase the flow of bio-photons leading to energy generation. It, in turn, amplifies the human body's electromagnetic field.
M- state elements are part of all living things on the planet inclusive of humans. They are in an abundance in the oceans, in rich volcanic ash and the molecular structure of plants. Humans would not be able to exist without them as they aid in the biological process and are the tether of life flowing among us. It defines our "aura." Aura is a field of superconductivity – if the body is deficient in certain minerals, the individual may experience blocked energy channels that connect to their chi. Monoatomic Gold has helped many people burn through these blockages and find their spiritual awakening.
David Hudson's Discovery
David Hudson is credited for coining the term "Orbitally Rearranged Monoatomic Elements" (ORME). He rediscovered white Gold in the 1970s by luck while using old mining techniques to extract Gold and silver from the bedrock of the Arizona desert. David Hudson was a wealthy cotton farmer who dabbled in alchemical processes as a hobby. His hobby led him to an unidentifiable substance coming off the minerals- similar to Gold and silver but not entirely. He experimented with his samples using atomic emission spectroscopy analysis (AES), and his results concluded the rediscovery of the material long sought after by alchemists.
The Ormus or m-state materials are classified as precious metals in different atomic states. This metal was dubbed as "ghost Gold" by the precious metal community. David Hudson named this unknown mineral ORMEs (Orbitally Rearranged Monoatomic Elements).
Scientists in the mid-1980s discovered that several elements in the middle of the periodic table undergo this process and have been studying them since. Hudson claimed that this was "true alchemy." Isolation of these elements gifts them with unusual properties.
Benefits of Monoatomic Gold
Monoatomic Gold provides numerous benefits that help the mind and body and increase your productivity and functionality. The health benefits of monoatomic Gold are not common knowledge. The healing powers it offers are a result of the raised frequency of cells increasing their light energy. The following are its benefits:
Monoatomic Gold Benefits on the Body
Negativity is a dark cloud that sometimes gets difficult to shake off. By taking the monoatomic Gold, you can neutralise the negativity in your cells and body as a whole. Scientific research proves that this ORMUS provides protection and safety to cells from different types of diseases.
It also has benefits to your physical health – it strengthens your organs, especially the heart. Likewise, it strengthens the pineal and pituitary glands. It revitalises the performance of your thymus gland and boosts your immune system. Ingestion of monoatomic Gold enhances the production of red blood cells thereby, increasing bone marrow production and cell regeneration in your body. Modern scientists believe that monoatomic Gold affects the body by increasing the functional capabilities of the nervous system by 10,000times. It increases productivity levels to a new high!
Monoatomic Gold Benefits on the Mind
If you struggle to find calm in your daily routine, the ORMUS Gold can help you achieve a greater level of mediation. It is highly effective in establishing deep levels of peaceful mediation and concentration. What's more, monoatomic Gold can help increase brain engagement alongside your existing level of consciousness. With this fine white powder, you will experience sharper thoughts and enhanced levels of creativity and cognition like never before.
Astral travel is a mental journey that very few people indulge in. it is the ability to remove your soul from your physical body and travel to a wide range of other dimensions for a short time. Monoatomic Gold can aid in that. Even if you are not going to take this mental journey, its intake can increase your "bio-magnetic sheath" and achieve a level of relaxation you've yearned for.
Monoatomic Gold Effects on Sexual Health
Monoatomic Gold offers quite a few sexual health benefits that enhance your experience. Several reports and studies suggest that taking monatomic Gold takes your reproductive system to a higher level of fertility and increases your chances of conception. Monoatomic Gold is classified as an "aphrodisiac". In ancient times. Couples would bathe together in essential oils. The bath would be followed by a realigning of their chakras for half an hour. Once the couples mental frequencies are harmoniously matched in wanting to make a child, they would proceed to sexual intercourse and lovemaking.
Monoatomic Gold Benefits on Sleep
As mentioned before, monoatomic Gold affects the pineal gland that plays a part in your sleep. This tiny gland produces Serotonin and Melatonin. Due to electronics and constant exposure to screens, our bodies tend to produce less melatonin resulting in poor quality sleep. Taking monoatomic Gold boosts the production of this hormone and gets us a good night's sleep.
Monoatomic Gold Benefits on Your Mood
The pineal gland is also known as the "seat of the soul" as it is the first organ to develop as an embryo. Located at the centre of the brain this gland is responsible for the production of the happy hormone – Serotonin. Serotonin affects our happiness and mood. Its imbalance leaves us vulnerable to depression, anxiety and other mental illness and disorders. With monoatomic Gold, the function of the pineal gland is boosted. It produces serotonin in ample amounts to balance our mood and happiness.
Monoatomic Gold Benefits for Detoxing the Body
Our skin and body are continuously being exposed to harsh chemicals. From pollution to traffic fumes to the daily dirt and grime. To battle this on a daily, our bodies detox system needs to be at its full performance. Our body's detox system helps us get rid of unhealthy chemicals, heavy metals and traces of pesticide off of vegetables and fruit. Monoatomic Gold can boost our body's detox performance. It helps the detoxification process by purifying it and acting as an anti-pathogen to get rid of bacteria, parasites and harmful fungi. A clean system allows for optimum performance of our body and helps realise its full potential.
Monoatomic Benefits on Spirituality
We have already established that monoatomic Gold is a wonder ingredient to incorporate in your lifestyle as it has benefits for both your physical and mental wellbeing. What's surprising is that it also has benefits towards helping you achieve spirituality. They behave very much like mycelium mushrooms or "Ayahuasca." Ingesting monoatomic Gold creates a pathway for altered states of consciousness. It helps tap into the internal aspects of energy you would be unable to reach by yourself. This gateway leads us to a higher level of awareness of our own spirituality within ourselves and the world as a whole.
Where Can I Get Monoatomic Gold From?
While there are numerous sites and pages you can purchase monoatomic Gold from, there is no guarantee of their purity. Buy your monoatomic Gold supply from crystalhealthandbeauty.co.uk. We offer monoatomic Gold in the following forms and products:
Star food is made of whole food from natural ingredients grown in soil high in monoatomic Gold. It includes potent ingredients such as organic barley grass, organic maca, pineapple, Aloe Vera and pollen from the rare west Australian native bee. It is brimming with vitamins, minerals, amino acids and enzymes to encourage and promote your optimum health. Just one spoon daily is enough to assist your body, mind, spirit and health.
Star Food ORMUS is another natural blend that crystalhealthyandbeauty.co.uk provides. It is made with laboratory graded Dead Sea salt which is high in neutral atomic state Gold, iridium, potassium, magnesium rhodium and rubidium, as researched by David Hudson. This specific blend contains 70% monoatomic Gold with 30% magnesium – enough for your daily needs to promote optimum health.
This monoatomic Gold powder is made with laboratory-grade Dead Sea salt and de-ionized water. As mentioned above, Dead Sea salt is high in several minerals. For use, put a quarter teaspoon daily in your fruit juice. It is an excellent way to start your day feeling relaxed and stress-free. To order, please visit our website.